Cubase 9.5 : The Ultimate Beginners Tutorial
Make a track with us from start to finish in this Cubase tutorial!
There is no easier or fun way to learn Cubase than to make a song yourself from scratch, with guidance from experts all the way through. On this 24 lesson beginner's tutorial, you get straight into making music and learning how to make your own tunes.
---
First 6 Videos FREE (Below)
4 Hours - 24 Lessons of Cubase & Music Production Tuition
For Beginners or Intermediates
Only Cubase Plugins Used
Learn Cubase The Easy Way. Get Started Now >>
Easy to follow and fun lessons on how to use Cubase to make electronic music using only stock plugins
---

Set up Cubase quickly and start making beats straight away! >> Watch 6 free lessons below <<
---
Learn how to setup and record a singer and how to edit, time correct and pitch correct the performance
---

Discover Cubase 9.5's awesome Sampler track and it's capabilities.

Learn automation and how to make break downs & build ups to create excitement
---

Use Cubase's tools to structure the sections of your song to make a full arrangement
---

Write a chord progression in Cubase with no music theory knowledge needed using Cubase's Chordpads
---

Use Cubase's advanced plug ins to mix your track and master it so it sounds profesional
Lesson 1 - Getting Started
Cubase is a powerful DAW for any genre but just like any other DAW it has it's own unique quirks and workflow to master. With guidance this process is made a lot easier. So 'let's do this!'
After a quick intro and setup, Lesson 1 of this beginners tutorial will see you start making a drum beat almost straight away. As we build the beat you'll get your first insight into how Cubase is structured, it's layout, where to find sounds and how to use them. We'll start to explore this massive and very powerful DAW!
Lesson 2 - The Drum Beat
Programming drums into interesting patterns that entice the listener and keep the energy of your song flowing can be a challenge. Here you'll learn an easy way to get awesome results
In lesson 2 of this tutorial you're going to learn how to make your own drum loop...BUT with a difference. You'll start with the usual kick, snare, open hats, closed hats etc but you'll also be taught how to be more creative with the timing to create a more interesting swing feel. Also learn how to chop the start of one snare and add it to another to create another interesting result.
Lesson 3 - Easy Melodies
Programming chords and melodies can be very difficult if you have no music theory knowledge. However, fear not... introducing Cubase Chord Pads!
In lesson 3 of you'll learn how to use Cubase Chord Pads to quickly and easily create a chord sequence which follows correct, basic musical rules. Just give it the root note and it will suggest chords that work with it and it also provides an easy interface so you can use any chord variation that's ever been thought of!
Lesson 4 - Write A Bassline
Bass is a vital part of any electronic genre. It brings warmth, adds low end energy and makes the dance floor erupt if done correctly.
In lesson 4 you'll be learning how to use the in built VST synth Retrologue. We start off by showing you an overview and explaining how it works before moving on and programming the rythym of the bassline.
Lesson 5 - Synthesis Sub Bass
Continuing on from the last lesson, we now teach you how to sculpt the sound to your needs - in this case we build a sub bass sound.
In lesson 5 of this course, Jon explains about synthesis and takes you through exactly how each section of Retrologue works and their different uses. You'll learn about oscillators, modifiers, envelopes, filters, phase and much more. In this lesson you'll create the bottom part of the bassline - the sub.
Lesson 6 - 'Sampling Bass Overlay'
In lesson 6 you're going to learn how to program in the main body of the bassline, which sits above the sub bass we've just created.
Jay shows you how to find bass samples within Cubase and audition them via Cubase's new Sampler Track feature. It makes auditioning and finding sounds a breeze. You'll also learn about some of the tools of the sampler to help manipulate the sound further.
Complete This Cubase Beginner's Tutorial For Just £19 >>
Module 1 - Drums & Chords
After a short setup, your tutors Jay & Jon take you through where to find drums samples within Cubase 9.5 and exactly how to program an interesting house drum loop from scratch. You'll learn techniques to add 'swing' and 'lead in' beats to keep this drum loop interesting for the listener throughout the track.
In the 2nd part, Jay shows you how to program a chord structure using chord pads, which doesn't require any musical theory knowledge whatsoever.
Module 2 - Bassline
Bass is a vital part of any electronic genre. It brings warmth, adds low end energy and makes the dance floor erupt if done correctly. In this module, using Cubase's in built Retrologue synth, you'll learn all about synthesis and how to create and program a fat bass line with two different parts. Firstly you'll create the sub bass by scuplting two oscillators with filters, modifiers and envelopes. Sub bass is vital in any electronic genre. Secondly you'll use the Cubase sampler track to add a bass sample overlay to make the bass fatter.
Module 3 - Lead Synth
Here we teach you how to make a fat synth lead to drive the main melody and hook of the track. Again, using an in built synth (this time Halion SE) we choose a suitable sound and program in a melody using the notes of the chord structure as a musical guide. To make the sound bigger, fatter and more prominent we show you how to duplicate it, then pan and detune the parts to make them super wide and full of energy. This is just one simple method taught. There are plenty more on this course!
Module 4 - Breakdown
Giving your track a good arrangement is vital to keeping the listener engaged in your song from start to finish. So in this module we start programming a breakdown section to introduce tension and release. Dropping out instruments and filtering them back in is just part of it. Learning how to program an effective snare roll is another along with blending in sound FX samples like risers. Automation is the key to all this and Jon explains exactly how and when to use this vital tool.
Module 5 - Vocals
This module is all about setting up, recording and editing live vocals. We briefly show you our vocal booth and how it can be made. We then show you how to set up Cubase in preparation for the singer's arrival ensuring the correct routing and levels. After recording several takes, Jon shows you how to easily 'comp' the best bits of each take take to make one final version. To polish the performance further we use Cubase's in built tools to correct the timing and the pitch, of course we EQ and compress and also add depth with delay.
Module 6 - Mixing & Mastering
Of course no one is going to want to listen to your track if it sounds like a mess. This is where learning to mix comes in. Luckily Cubase comes loaded with great plug ins that can help you get good results and make sure that the elements of your track are balanced and pleasing to listen to. Jon shows you the basics and what to look out for. Mastering is the final stage in the production process. Jay does a basic master to ensure the overall level is up to commercial standards and then renders out the track.
"Hi Guys. I would just like to take this opportunity to say the tutorials are great.:)) Thanks".
Clive B
"Absolutely loving the tutorials you guys are doing!

Great stuff :-)

"
Karl B
Supercharge Your Cubase Skills! >>
Jay Hales (producer & founder of Born To Produce) has produced in most genres over the last 15 years as well as successfully DJ'ing across many countries throughout Europe. He writes music for TV companies and makes his own music in all styles, particularly EDM which is his favorite. His attention to detail and huge music production skill sets make him the perfect person to learn your music production skills from. He is super approachable so feel free to get in contact with him and ask a question.
Jon Merritt (producer & founder of Born To Produce) has been making tunes for over 18 years and has been teaching for the last 8 of them. In his career he has come to grips with many genres of modern music from Hard House to Downtempo. His skill in music production has been crafted over many years of self taught experimentation and learning from other producers at the top of their game. He has tried almost every angle on most production techniques so when he teaches you something you know it has been tried and tested. He is always willing to learn new skills / software that further the goal of music production.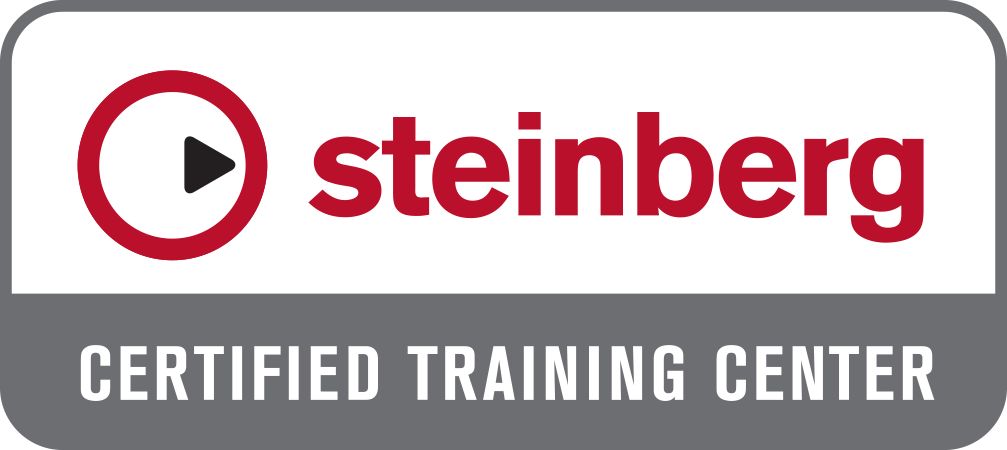 Get in contact any time to give feedback, ask for help or just say hello. Use the contact form HERE
---
---
---
QUESTIONS & ANSWERS
Have a Question?
Be the first to ask a question about this.
Ask a Question