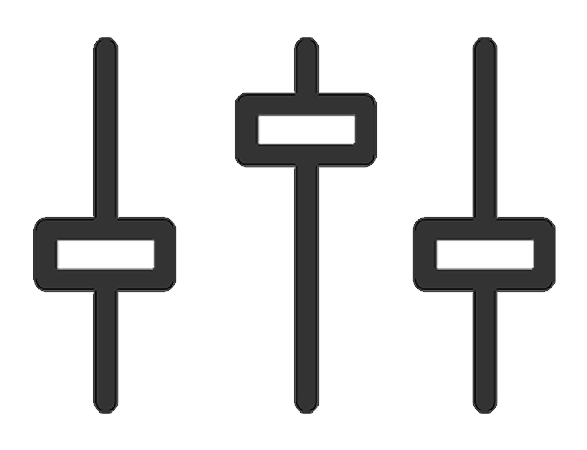 Mixing EDM Tutorial
EDM Mixing skills are vital to getting a perfect low end, a massive vocal or lead, a sense of depth and a polished and lively mix.
Mixing is all about balance and in this 5 hour masterclass you'll learn all the essential EDM mixing skills you need to realize your true potential as a master of EDM music production. This really is the only course you need.
Watch the course overview for a more in-depth look at what you'll get out of the course
31 Lessons - 5 hours - Any Genre, Any DAW
What are you going to get out of it?
Greater Experience
Perhaps you have successfully completed one of our beginner tutorials, or you are looking to take your music production skills to the next level. These any DAW Masterclass tutorials have all the knowledge you need in order for you to bring your mixes, recordings, vocals, drums and arrangements to life.
A Higher Level Of Music Production Skills
These any DAW Masterclass tutorials are full of more advanced music production techniques, that will help you discover new producer skills. All these tutorials are made so you can jump to any specific skill or technique in the lessons, that you may be having difficulty with, and find a solution that is easy to follow and implement in your own projects.
Fresh Inspiration
In this course you'll gain many inspiring ways to help you make your own music, including the steps required to get you there. Everything from polished mixes to creative ideas to help inspire you. The possibilities are endless and you'll go away with a load of easy to repeat ideas that you can use in your own tracks.
Reward From Your Own Abilities
If you have already completed one of our beginner tutorials you will know, there is nothing quite like the satisfaction felt when you complete a song. These Masterclass music production tutorials will help you make your own songs sound much more professional, much cleaner and more creative.
Check out these free lessons from the course...
ONWARDS!
We hope the free lessons were helpful. If you want to continue to learn mixing EDM music production skills, please click the button and gain access to the remaining 28 lessons (over 5 hours) of mixing EDM & music production gold dust.
By making a commitment to yourself and taking a further step on your journey to become a better music producer, you are also supporting us, and enabling us to keep making these in-depth tutorials that help thousands of fellow earthlings around the world become better music producers like you.
Instant Download

Any DAW compatible*

Email support (less than 24 hour response time)
* Requires you know your way around your DAW of choice (not for complete beginners)
Module 1 - Foundational Knowledge & Aproach
After a short intro we'll look at the essential foundational knowledge of mixing, best practices and tips on getting started, what to do if you are having difficulty getting your mixes to sound great and what steps to take. Of course great mixing is all about balance so we'll look in detail at what your mental approach should be so you are giving the right elements get the attention and the space they require.
Module 2 - Mixing Low End
Bass is a vital part of EDM music, it acts as the 'support' for the rest of your mix, it ties everything together and it's what provides that dreamy warmth and power to all of our favourite tracks. Get it right and it will make the dance floor tick in any club around the world, but it's also one of the hardest things to get right consistently. In this section you'll learn my easy to repeat step by step process to always get the perfect low end in every mix.
Module 3 - Group & Bus Mixing
Good EDM mixes require good separation between the elements in your mix. Jon shows you how to use Group/bus channel mixing to divide up your mix and process those groups to create further separation. You'll learn about the applications of multiband compression, matching opposite EQ's, how to create 'dynamic' space and a whole load of skills that will ensure the elements have the space they need.
Module 4 - Creating Space In Your Mixes
Great mixes are interesting, diverse, and have a sense of depth and space. In this section you'll learn how to create contrast between the different sections of your track, making them more interesting and creating more emotional depth. You'll learn how to create a believable perceived space using multiple reverbs which you can use to tune the depth of each individual element and we'll look at the different panning modes and how they can help you with mixing.
Module 5 - Transferability & Reference Tracks
These days your mixes will be played on everything from phones to club systems. Here we'll look at how to make sure your mixes sound as good on as many playback mediums as possible. We'll look at the best way to use reference tracks and how to use them to improve very specific attributes of our own mixes without getting lost trying to match every facet of another producer's mix. Mid-side processing also comes under this and we'll cover it here.
Module 6 - Putting It All Into Practice
Here Jon goes through and mixes 2 different style tracks and shows you how all the skills you have just learned fit into place. The first track we tackle is a down-tempo track with a female vocal. It's a clean mix so it's all about using the soundstage to create a beautiful space for all the elements to sit in. The second track is a busy Prog House track that requires a different approach, some elements need to take centre stage, some need taming.
Module 7 - Home Studio Acoustics - A Complete Guide:
In order to get better mixes we need to have confidence in our own abilities and in the equipment we use, but if we are using those skills, or our equipment in an untreated room the chances are very high that we are making mistakes in our mixes. This can be solved in part by treating the studio space you are working in with acoustic absorbers/bass traps. So in this 4 part guide Jon will take you on a practical journey through the knowledge and skills you need to be able to make informed decisions and how to get the most out of your home studio.
The difference between a treated room and an untreated room is night and day and there are many things you can do that will have a positive effect on your mixing environment that don't require a huge budget, or the learning of complicated software that uses specialized equipment. Jon will show you step by step how to build highly effective and cheap acoustic absorbers/bass traps that will help give you more confidence and ultimately help you get better mixes.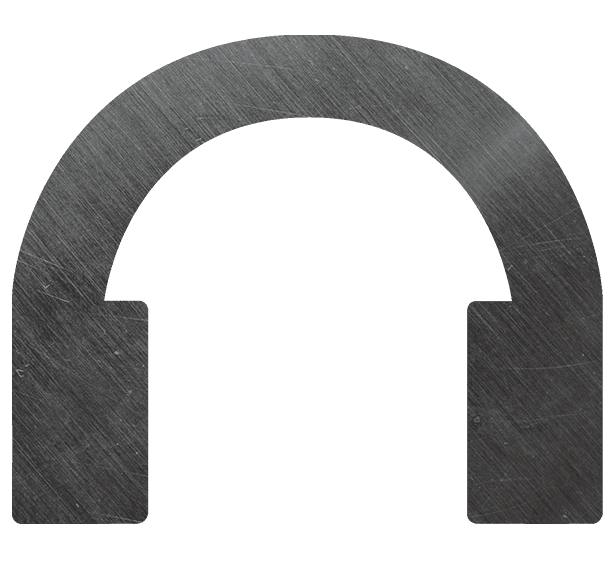 Why learn from Born To Produce

?
We have been refining the start to finish music production tutorial for over 8 years. In that time we've helped thousands of students become better producers. We put our hearts and souls into each and every tutorial, which is why we get such great reviews. Our students are always grateful for our super fast and helpful support.
Our tutorials take months of planning and execution. Everything you are taught has the sole purpose of giving you the best learning experience and the greatest transfer of knowledge possible. Simple, powerful & fun.
Jon Merritt (producer, tutor & founder of Born To Produce) has been making tunes for over 20 years and has been teaching for the last 10 of them. In his career, he has come to grips with many genres of modern music from Hard House to Downtempo.
His skill in music production has been crafted over many years of self taught experimentation and learning from other producers at the top of their game. He has tried almost every angle on most production techniques, so when he teaches you something you know it has been tried and tested, and refined. He is always willing to learn new skills / software that further the goal of music production.
Get in contact any time to give feedback, ask for help, or just say hello. Use the contact form HERE
OUR MOST POPULAR TUTORIALS
QUESTIONS & ANSWERS
Have a Question?
Be the first to ask a question about this.
Ask a Question