Music Production In Cubase
Grade 1 (For Schools/Academies)
This is a complete system that will allow a teacher with little to no experience in teaching Cubase, lead a class of students (in-class or remotely) through the course to completion.
Each student will receive a 'Born To Produce' Certificate of completion.
Only Cubase stock VST's used
Suitable for Cubase LE

3 Free Lessons Below

Certificate Of Completion For Each Licence Purchased (1 per student)
Why this course will make a huge difference to you, your students and your school/academy?
'Music Production In Cubase - Grade 1' is designed to help students take their first steps into the world of music production, and provide a depth of knowledge that will help them in further studies like GCSE, HND and Degree. It also provides practical knowledge that can help students who want to pursue a career in many fields like music production, sound design, film, broadcasting and recording, at the same time saving teachers, schools and academies valuable time, resources and money. On top of this, teachers will have access to a support page with a portal of help videos should they be required. We also provide all the necessary information and knowledge for the teacher to familiarize themselves with the course material so they are fully prepared for each lesson.
How does it work?
This course is designed in such a way that the students can follow along with the easy step by step method via video lessons, with minimal input by the teacher. At the end of each module, the teacher will sign off a few simple check points to monitor progress. No-one has to be a Cubase expert to teach this course, but by the end of it your students will have gained enough knowledge about Cubase and music production to be very confident in their abilities. Each of the 10 video lessons are designed to fill up a 45-60 minute teaching session when followed in the recommended step by step format (this may vary depending on the size of the class and the prior knowledge and ability of the students. We assumed a level of complete beginner when we designed the course). This course can be integrated into your current curriculum or can be offered as an after school class.
All students will receive a PDF 'Born To Produce Certificate of completion' on fully signed off completion of the course; provided enough licences have been purchased (one license per student, one Certificate per license).
A boon for schools and academies
Using our unique system, schools can offer this brand new Music Tech course to their students, without the need for expensive staff training or the need to hire teachers with specific experience and knowledge of rare technical skills.
Start Offering Music Tech Courses To Your Students
(Minimum 5 licences) >>>

Teach Cubase and music production in a fun & easy to follow way with a course specifically designed for schools
---

Want to see some free taster videos? Check out the 3 free lessons below...
---
With this unique system, schools can offer courses to their students without the need for expensive training

Students can follow along with the video lessons with minimal input from the teacher
---

A help page and portal is available to the teacher 24 hours a day and live support during office hours
---

Grades 2-5 will follow in due course with each grade offering more advanced techniques
Module 1 - Getting Started In Cubase With A Drum Beat
The course begins with a quick check of the settings before diving right in and bringing in our first sounds. This gives your students the first opportunity to explore the interface, which allows them to bring media into the project, arrange it and manipulate it using the various tools available. They're going to make a basic drum sequence using Cubase stock audio samples that they will modify and edit to make their own unique beats. A bit later on in the course they will use the in-built drum machine Groove Agent to create extra fills and patterns, to make the drums more professional and learn about virtual instruments.
You can watch this lesson below.
Module 2 - Creating A Melody In Cubase
So they have a basic drum pattern but we now need to add the soul of our track; the melody. This is very easily done, even if your students don't have any music theory knowledge, as Cubase comes with some great tools to help them. The melody of the track is super important as it will spike a listener's interest, and if done right will keep them pulled in to your music. Students will use 'Chord Pads' in Cubase to help them come up with a basic chord progression, and with a bit of guidance they can learn to make this more complex and interesting by using simple and easy to repeat techniques.
You can watch this lesson below.
Module 3 - Audio & MIDI Editing
Throughout this course your students will be learning how to manipulate and edit MIDI and audio to bring their music to life. This course also explains how MIDI works, it's benefits and draw backs and how it differs from using audio using simple ideas and definitions.
They'll learn various techniques such as modifying chords, creating a lead melody out of an existing chord structure and learning how to adapt a drum pattern from Groove Agent to fit the needs of the track. Although this is a basic course for total newbies, your students will gain enough knowledge to produce their own basic tracks in Cubase.
Module 4 - Song Structure & Automation
After all the content for the track has been created, it's time to arrange it all into a structure that tells a great story. Your students are going to become familiar with what a good arrangement is and why the energy levels of each section are so important. They'll be able to choose the right elements for each section and be able to make each section stand out. A great story/song has ups and downs, it has tension and release and it generates an emotional connection with the listener. They'll learn how to do all of this with various techniques whilst getting to grips with basic automation in Cubase.
Module 5 - Recording In Cubase
Recording in Cubase can be a fun, creative and really rewarding experience. It can also be incredibly frustrating if you don't know what to do and how to setup for it. In this module your students will learn how to setup to record a microphone for a singer. Once we have dealt with the external setup we'll dive into Cubase to make sure we have the correct recording modes set up. If you don't have access to a singer, or your students don't fancy giving it a go, don't worry! We supply the final, polished audio for you to drop into your project. They will then apply EQ and compression to give the vocal a professional mix.
Module 6 - Mixing In Cubase
This is the final stage where it all comes together. Mixing can be one of the most difficult things to get right when you are new to making music. Here students will learn how to approach it and how to avoid common mistakes that other producers make. The key to a good mix is balance, but they need to understand what that means and how to achieve it. They're going to mix their track using most of the tools available in Cubase. We start with volume mixing and then using EQ and compression to clean and tighten. The goal here is to create a balanced mix with crystal clear separation between the elements. Finally they will export their work.
Lesson 1 - Getting Started
Cubase is a powerful DAW for any genre but just like any other DAW it has it's own unique quirks and workflow to master. Our graded courses make this simple for you, the teacher.
After a quick setup, Lesson 1 of this Grade 1 tutorial will ensure that your students start making a drum beat almost straight away. They'll start to explore facets of this massive and very powerful DAW as they bring in their first sounds and get used to the interface and main functions of Cubase.
Lesson 2 - Easy Chords
Programming chords and melodies can be very difficult if your students have no music theory knowledge. However, fear not... introducing the in-built Cubase Chord Pads system.
In lesson 2 they'll learn how to use Cubase Chord Pads to quickly and easily create a chord sequence which follows correct, basic musical rules. They'll learn how to just select the required scale and Cubase will then suggest chords that work with it. It also provides an easy interface so they can choose any chord variation if they want to get even more creative.
Lesson 3 - The Bassline
The low end of a track is super important and difficult to get right.
In this lesson your students are going to learn how to create a suitable bassline in Halion VST (an in-built virtual synth) by using the existing chord structure they made previously. They'll learn how to tweak the settings of the synth to suit the track better and also how to change the length and velocity of the MIDI notes for a more professional.
These video lessons are very easy to follow.
"To make a long story short, your courses are the best music-related investment I have ever made!"
Gunner C - Aug 2019
"

Keep up the good work. I never thought I'd get the hang of Cubase but your courses have been superb!

"
Jamie B - Sept 2019
Teachers - Get Your Simple Teaching Solution Now
(Minimum 5 licences) >>>
Jon Merritt (producer, tutor & co-founder of Born To Produce) has been making tunes for over 20 years and has been teaching for the last 10 of them. In his career, he has come to grips with many genres of modern music from Hard House to Downtempo.
His skill in music production has been crafted over many years of self taught experimentation and learning from other producers at the top of their game. He has tried almost every angle on most production techniques, so when he teaches you something you know it has been tried and tested, and refined. He is always willing to learn new skills / software that further the goal of music production.
Get in contact any time to give feedback, ask for help, or just say hello. Use the contact form HERE
---
---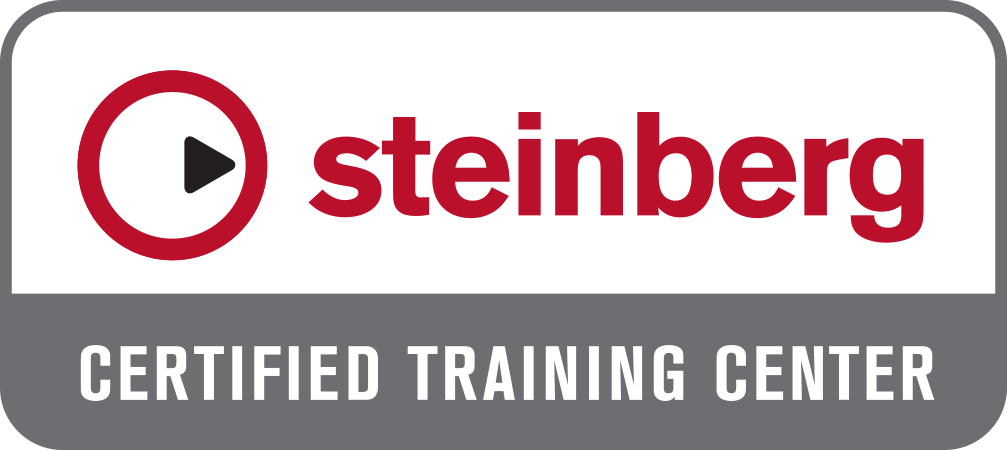 Get in contact any time to give feedback, ask for help or just say hello. Use the contact form HERE
---
---
OUR MOST POPULAR TUTORIALS
Hi, I know some of the Cubase trainers offers certification in Cubase user, when I say certification I mean like a diploma, not a licence to use Cubase, do you do that? And if you do that how can I get my hands on it? I'm already an advance user of Cubase Pro

Great question and it's something we have spoken to Steinberg about. However they are a little set in their ways and are nervous about putting any 'Certification' on anything. We will keep trying...

what are the system requirements

Hi Robert. The requirements to watch the videos is very minimal. Windows media player or VLC player etc is fine. To run Cubase LE the requirements are also fairly minimal and can be run on PC or MAC. Here is a link to Steinberg official site and official requirements https://new.steinberg.net/system-requirements/