LEARN CUBASE
THE EASY WAY
LEARN CUBASE
THE EASY WAY
LEARN CUBASE THE EASY WAY
Cubase Tutorials For All Levels
On this page you'll find Cubase courses for all levels, starting at beginner level, getting more advanced the further down the page you go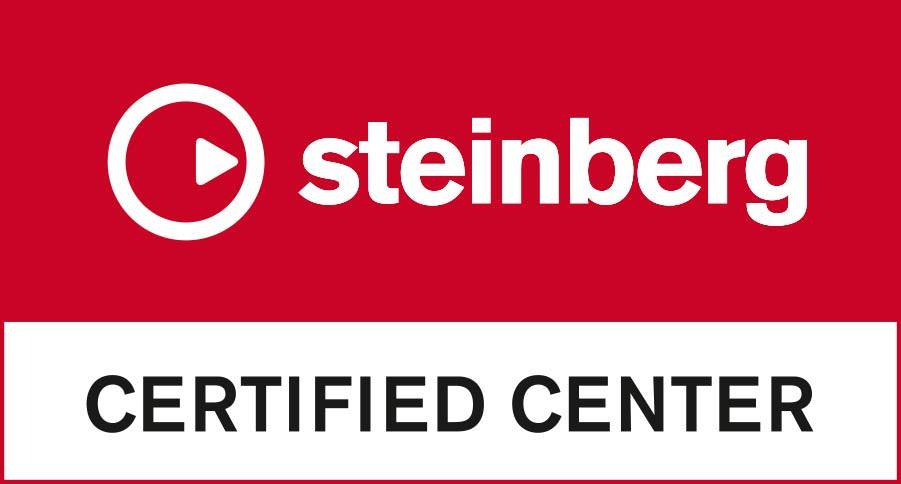 If you're new to music production and/or Cubase. This is the place to start
Our Cubase beginner tutorials will take you from complete beginner, to having a deep understanding of Cubase, and how to use it to make music. You'll learn in the most fun way possible, by actually following along step by step, and making an entire track from start to finish. Along the way you'll learn everything you need to be able to make your own tracks in Cubase. We have two beginner courses, both very similar, but one is geared towards electronic music and the other geared towards recording artists.
The choice is yours...
Cubase Start To Finish Courses
Making a track from 'start to finish' is not only incredibly rewarding and fun, but provides the best transfer of knowledge possible.

By following along step by step, and learning the theory at the right time in the right order, you'll find this helps cement the skills and techniques; so when you go to make your own music, the skills, techniques and knowledge you have acquired are much more accessible.
(Check out all our 'start to finish' courses by clicking the images below)
Cubase Advanced Producer Skills
These are more advanced Cubase tutorials that deal with specific music production skillsets. These courses are in depth masterclasses that act like an encyclopedia of music production. These are designed to be used at any time on your music production journey, so you can watch them fro start to finish, or you can go to a specific lesson and get the info you need, whenever you come across a specific music production challenge.
(click the images to learn more)
Learn Cubase Instruments & Tools
Cubase comes with some powerful instruments and tools for music production. Not only will you learn how each instrument works, but you will learn about any relevent synthesis methods/inner workings as well, so you can use them to their fullest potential.
(Click the images to learn more)
Cubase - Commonly Asked Questions
Here are answers to some of the most commonly asked questions about Cubase
(Click each heading to expand)
Is Cubase easy to learn

?
Cubase is as easy or difficult to learn as any other professional level Digital Audio Workstation (DAW). However, 'is Cubase easy to learn?' should be the secondary question. The primary question should be; 'once I have learned Cubase, is it capable of producing the music I want to make with a streamlined and quick work flow?'. The answer to this can be evidenced by the number of PRO level producers who use it, and by how many PRO studios use Cubase as their DAW of choice. There is also great training available for Cubase and all other top DAW's which will help you from getting stuck at the very beginning. There are a few factors to consider...
1. Your level of computer literacy
If you are familiar with using various apps/software, then learning will be quicker, as you will understand the basic functions that common across all software. People who are familiar with other types of software generally learn a little faster than those who are completely new to it. Though it is absolutely true that anyone who has the passion for music can learn it.
2. Have you used any other DAW software before

?
If the answer is yes, then you will already know the functions of Cubase, it will simply be a case of adjusting to a slightly different workflow. If the answer is 'no', then you will be fine if you have some guidance, but it can be difficult if you are going down the 'self-taught' route.
3. Do you have any experience with music, such as playing an instrument

?
Although this won't particulally help with the software side of things, it will help you understand some of the features within Cubase, such as the notes, creating chords and melodies, understanding rhythm, bars and measures etc. It is not a problem if not, as Cubase comes with some excellent features that will help you come up with chord progressions and melodies that don't require any prior music theory knowledge.
4. Proper guidance and training can shave years off your learning curve
There is no question about it; people who use training courses pick up the software much quicker than those who are self taught. These days there are many different training methods, from free videos put out by Steinberg, to full paid for courses which take place over months.
- Free videos: Very helpful if you want to know how a specific feature in Cubase works, but if you want to understand how Cubase works in real world situations, and for actual music production purposes, the free videos can be somewhat lacking.
- Full (in person) courses: These are expensive, and take place over months, even years and are more akin to college degrees. If you have the money, the spare time, and find it hard to self-motivate then this is a good option. However, you can get quicker results, which are more fun and rewarding from specifically made Cubase tutorials.
- Custom made Cubase tutorials: There is no doubt that these hold the best money/reward ratio of all three options (yes even better than the free options). Why? They are custom made to help you learn Cubase and music production. You actually follow along and make a track, which is incredibly rewarding, but you also learn Cubase and its features as you progress. This gives you a much deeper level of understanding than learning one feature at a time. These are what we would call practical courses, although you will learn all the theory necessary as you progress through the course.
How do I start learning Cubase?
How do I start learning Cubase

?
The absolute easiest way to learn Cubase is to follow along, step by step, with a professional as they make a track in Cubase. As you copy the steps and build the track yourself, all of the relevant features will be explained to you; how to use the Cubase interface, how it fits into the music production workflow, what settings you need to concentrate on, and which ones you can ignore etc. This is not only the best way to learn, but it is also the most rewarding and satisfying, as each lesson you will have built more and more of the track, until it is fully complete. Check out our beginner courses for more info.
Which version of Cubase is best for me?
Which version of Cubase should I get

?
There are a few different versions of Cubase. Which version you should buy depends on your budget, and what you want to achieve, and what tools you'll need for that purpose. There are free versions (LE & AI) which come with some hardware or are for educational purposes, but the three main versions, which are paid for versions, are:
Cubase Elements, Cubase Artist & Cubase Pro (more about these below)
It is important to note here that Steinberg offers upgrades, and they will take the price of the version you bought off your upgrade. This makes it much more appealing as you won't get punished for starting out on the cheaper version to see how you get on, and then upgrading when you feel you need the extra features.
Cubase Elements:
Cubase Elements is the entry level version, but is still very capable. This version is going to suit people who are new to music production and want to 'test the waters' to see how they get on. This is the perfect version for most people who are new to music production, and paired with our beginner course (see above) is all you need to start making music in Cubase. It has everything you need to make electronic music, and has all of the functionality for recording single of multiple performers. However, if you are pretty serious about recording, then Cubase Artist offers more advanced features for this.
Cubase Artist:
Cubase Artist is the next step up, and for some people this will be the perfect version. It has more advanced features like Cubase's 'Vari Audio' and 'Timewarp' which are MUST HAVES for any producer who is going to record vocals and instruments. These features alone are worth the upgrade, however it also comes with more instruments, more plugins and a greater amount of usable audio and instrument tracks.
Cubase Pro:
Cubase Pro is the flagship version, which comes with all the bells and whistles. Note that many of the features it comes with will not be required by beginner level producers, and in some ways having the full suite of tools can even be a burden to people just starting out. However, for those producers who already have a good idea of how to use Cubase, the features and tools that come with Cubase Pro can have a net positive result, in what they can achieve, and in workflow improvement.
You can see more and compare the different versions over at Steinberg's Site
Is Cubase good for making modern genres of music?
Is Cubase good for making modern genres of music

?
Yes. There is no question that Cubase is great for making modern genres of music. In fact, one of Cubase's strongest assets is that it acts like a blank slate, and you can go effortlessly in any direction you want, with minimal fuss, whether that be Hiphop, Classical, Film composition, Dubstep, EDM, Rock etc. This is where Cubase can differ from some of the other DAW's, which are focused more on a certain workflow style, and in turn, that workflow may suit a particular genre or a particular producer's way of working. However, Cubase allows you to work in any way you want, so you can work in a particular way with a particular workflow, but you are not limited to only working in that way. This is where the true power of Cubase lies, and that may make it seem more daunting, as you are not 'shoe horned' into a particular way of doing things, but you get to choose how you want to work.