Music Theory For EDM Producers Tutorial
The melody of your track is it's soul, it can take you on a journey and can move you emotionally. It is a vital tool you must master in order to make great music.. There is just one major obstacle.... 'Music Theory'. This course makes it super easy... & fun!
Watch the course overview for a more in-depth look at what you'll get out of the course
22 Lessons - 3 hours - Any Genre, Any DAW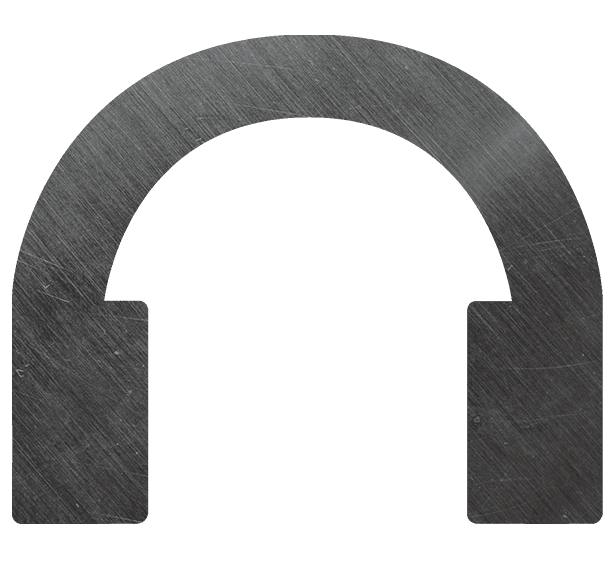 Why learn from Born To Produce

?
We have been teaching and refining music production tutorials for over 8 years. In that time we've helped thousands of students become better producers. We put our hearts and souls into each and every tutorial, which is why we get such great reviews. Our students are always grateful for our super fast and helpful support.
Our tutorials take months of planning and execution. Everything you are taught has the sole purpose of giving you the best learning experience and the greatest transfer of knowledge possible. Simple, powerful & fun.
What are you going to get out of it?
Greater Experience
Perhaps you have successfully completed one of our beginner tutorials, or you are looking to take your music production skills to the next level. This any DAW Music Theory Tutorial has all the knowledge you need in order for you to bring your songs to life with awesome chord progressions and melodies.
Beginner to intermediate Music Theory Skills
This music theory for EDM producer tutorial is made specifically for people who don't play instruments and/or people who want the quickest way to write awesome melodies in their DAW of choice. We cover the very basics of how the keyboard works, all the way through to more intermediate techniques like 7th chords, borrowed chords, stable & unstable notes and so on. All taught in easy to understand ways with easy to repeat step by step instruction, that makes using the knowledge in your own projects easy.
Fresh Inspiration
In this course you'll gain many inspiring ways to help you make your own music, including all the steps required to get you there. There are hundreds of ways to get inspiration for your tracks, and creating chord progressions and melodies is one of the most powerful strategies for accomplishing this. In this course you'll learn many ways to help you get started, and many more ways to then take a basic chord progression or melody and elaborate on that to come up with many more musical parts for your projects.
Reward From Your Own Abilities
If you have already completed one of our beginner tutorials you will know, there is nothing quite like the satisfaction felt when you complete a song. This is no different when it comes to making melodies. Starting with a great chord progression/melody is like having rocket fuel for your inspiration. This course will help you make better tracks that are more rewarding and more fun to make.
Check out these free lessons from the course...
Module 1 - Foundational Knowledge
(Vids 1-3)
Here we'll tackle the absolute basics for those of you who are totally new to writing EDM chord progressions and melodies, like understanding the keyboard layout so you can always centre yourself. We'll then look at the first rule you need to make awesome chord progressions and melodies which is picking a scale to work in. This narrows down the notes we can use to make our melodies (watch the 3 free videos below to see this).
Module 2 - Making Your First Chord Progression (Vids 4-5)
With your scale selected you'll learn how to make a basic triad chord and learn the very simple rule behind this that allows you to make any triad chord you like, no matter what scale you are using. You'll make your first chord progression using very simple and easy to repeat strategies that you can use every time in your own tracks. Learning how to 'resolve' chord progressions is vital to making good music; you'll learn how here.
Module 3 - Expanding Your Chord Progression (Vids 6-9)
Having a basic chord progression is a great start but we want to blow people away with our melody. Here you'll learn to add complexity to your chord progression. Adding complexity in the right way is what makes a great chord progression but the actual process of making it more complex does not have to be complex in itself. We'll break it down and create 7th & 9th chords, use degree juggling and chord stacking to do this.
Module 4 - Writing an EDM Lead Melody (Vids 10-13)
Now we have a really strong chord progression and musical structure for our track it's time to add a lead melody. Here we have more freedom to experiment but there are rules and strategies (like using 'melodic tension & release') that we can use to guide us and help improve our lead melody so it draws the listener in and keeps their attention throughout the track. You'll learn to use stable & unstable notes, tension & release and rhythmic patterns to make killer hooks.
Module 5 -

Putting It All Into Practice
(Vids 14-15)
Here Jon goes through and builds 2 different style melodies from the ground up so you can see how all of the skills you have just learned work in real life situations. First up is a House melody, starting with picking a scale, building an 8 bar chord progression and then using our music structure to make a hook melody. Second up is a Future Bass melody, following the same pattern and making it from picking the scale to the hook.
Module 6 - Helpful Extras (Vids 16-20)
In this module we look at some helpful extras like; how to work out what scale a vocal was sung in and what apps you can use to get good, quick and easy results.
Video 19 - Counter Melodies
Video 20 - Understanding Major & Minor Chords
Video 21 - Borrowed Chords
Video 22 - How To Use Diatonic & Non-Diatonic Notes
ONWARDS!
We hope the free lessons were helpful. If you want to continue to learn Music Theory skills, please click the button and gain access to the remaining 19 lessons (over 2 hours) of music theory gold dust.
By making a commitment to yourself and taking a further step on your journey to become a better music producer, you are also supporting us, and enabling us to keep making these in-depth tutorials that help thousands of fellow earthlings around the world become better music producers like you.
Instant Download

Any DAW compatible*

Email support (less than 24 hour response time)
* Requires you know your way around your DAW of choice (not for complete beginners)
Jon Merritt (producer, tutor & founder of Born To Produce) has been making tunes for over 20 years and has been teaching for the last 10 of them. In his career, he has come to grips with many genres of modern music from Hard House to Downtempo.
His skill in music production has been crafted over many years of self taught experimentation and learning from other producers at the top of their game. He has tried almost every angle on most production techniques, so when he teaches you something you know it has been tried and tested, and refined. He is always willing to learn new skills / software that further the goal of music production.
Get in contact any time to give feedback, ask for help, or just say hello. Use the contact form HERE
OUR MOST POPULAR TUTORIALS