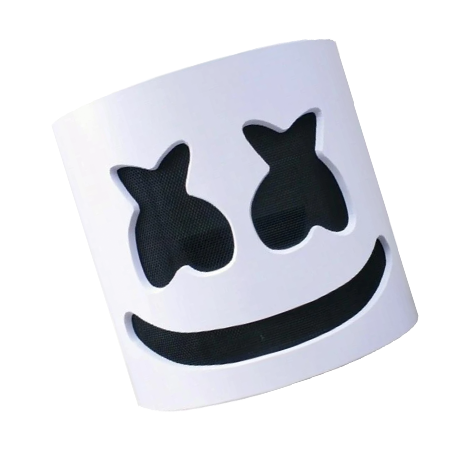 Marshmello Tutorial
Take the next step on your journey and learn genre specific music production skills. Make a complete track in the style of the famous producer 'Marshmello' from start to finish, and take the skills you learn with you, into your future projects.
Watch the course overview for a more in-depth look at what you'll get out of the course, and listen to the track you will make
What are you going to get out of it?
Greater Experience
Perhaps you have successfully completed one of our beginner tutorials, or you are looking for new challenges, and new ways to inspire your music. As long as you know your way around your chosen DAW, you will be able to soak up all the ideas and music production experience given in this course.
A Higher Level Of Music Production Skills
These any DAW 'start to finish' tutorials are full of more advanced music production techniques, that will help you discover new producer skills. This unique style of teaching means you learn music production in a linear fashion, just like it works in real life. As you are learning every step of the song creation process, it naturally gives you the ability to finish more tracks.
Fresh Inspiration
In this course you'll gain many inspiring ways to help you make your own music, including the steps required to get you there. Everything from complex melodies, to chopping up loops to creating your own original beats. The possibilities are endless and you'll go away with a load of easy to repeat ideas that you can use in your own tracks.
Reward
If you have already completed one of our beginner tutorials you will know, there is nothing quite like the satisfaction felt when you complete a song. Going from the basics of creating a beat, creating a melody, arranging your track into a full song, learning to create the elements of your track, and mixing all of it together is something YOU WILL achieve on this course.
Check out the first 4 lessons of the course...
ONWARDS!
We hope the first 4 lessons were helpful. If you want to continue to learn music production in this style, and finish the track you have started, please click the button and gain access to the remaining 24 lessons (over 5 hours) of Marshmello style, music production gold dust.
By making a commitment to yourself and taking a further step on your journey to become a better music producer, you are also supporting us, and enabling us to keep making these in-depth tutorials that help thousands of fellow earthlings around the world become better music producers like you.
Instant Download

Any DAW compatible*

NOTE: Synths 'Serum' & Cubase's 'Retrologue'

used in this course

Email support (less than 24 hour response time)

All audio, MIDI, and presets are provided
* Requires you know your way around your DAW of choice (not for complete beginners)
Module 1 - Getting Started
After a quick introduction from your tutor Jay, we begin making the foundation of this Marshmello style track - that being the future bass / trap style drums and bass. All samples and rendered audio are provided in the download package so you'll always be able to follow along building this track, even if you don't have a certain instrument or effect. All of the sounds made in this tutorial are crafted from scratch in the chosen instrument, so you will learn the sound design techniques necessary to make your own sounds. For example; for the bass you'll learn to make your own 2 layers (sub and mid buzz) and therefore learning synthesis in Retrologue at the same time. You can use any analogue style synth for this.
Module 2 - Music Theory
We now need to add a Marshmello style melody and chord structure. This is very easily done, even if you don't have any music theory knowledge as most DAWs come with some great tools to help you. The melody of the track is super important as it will spike a listener's interest, and if done right will keep them engaged with to your music. You'll learn how to come up with your own Marshmello style melody from scratch. We demonstrate 'Chord Pads' to help you come up with a basic chord progression and with a bit of guidance you can learn to make this more complex and interesting by using simple and easy to repeat techniques. We build all sounds from scratch using Retrologue, Serum and Vital.
Module 3 - Vocal Processing
With the beat, bass, melodies and chords done, it's time to move onto one of the other main hooks - that is the vocals. After receiving the recordings back from one of our trusted singers, Jay shows you how to clean and prepare the vocal and how to choose and chop out all the best parts to make one great take (comping).
It's then onto making them sound professional, so we teach; time and pitch correction, EQ, compression, delay, reverb and plenty of other production techniques that have been picked up over the years. We end by giving the vocal a 'modern' twist with a bit of selective auto-tune. This is common in today's chart hits including some of Marshmello's tracks.
Module 4 - Song Structure
Correct song structure is incredibly important in any genre, but even more so in pop / chart music. This is because you only have approx 3 minutes to 'sell' your track to the listener and stand out from the thousands of others. It's best to create a sense of tension and release throughout the track, that makes your track catchy and brings back the listener time and time again. Here you will learn about how the energy of the track should flow, in order to achieve maximum engagement. Learn why the verse, chorus, middle 8 structure is only part of the puzzle and in order to fully succeed you need to understand the energetic flow throughout your mix.
Module 5 - Fills & SFX
The next part of building our track is to fill it out with more instruments and fills / FX. We get into even more sound design in this module creating pads, an arpeggiator, different melodies and sounds for the breakdown section, all the while you are being taught how to use synths such as Serum and Vital (Vital is free so go and get it!). All audio and midi is provided just in case you don't have a particular synth so don't worry. We also add several transitional effects such as white noise risers and crash cymbals and drum fills. These are imperative to help the different sections flow together. You'll also learn what types of FX to put on these sounds for maximum effect.
Module 6 - Mixing & Mastering
With any professional track, it is vital that you end up with a clear and balanced mix. In this final module you will start to see how all of the prior mixing work we have done starts fitting together. You will gain insight into what leads to an effortless mix, and then how to make the final changes that lead to a balanced, lively and engaging track. After making sure that every element can be heard clearly and has it's own space in the 3D mixing area, we'll use automation to bring this mix to life. We'll accentuate the tension and release of this track by automating volume, panning, frequency, delay and more. We finish the track off with some basic mastering.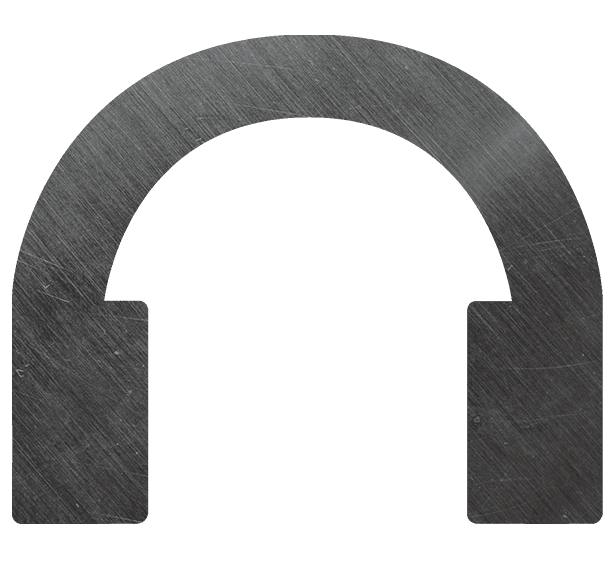 Why learn from Born To Produce

?
We have been refining the start to finish music production tutorial for over 8 years. In that time we've helped thousands of students become better producers. We put our hearts and souls into each and every tutorial, which is why we get such great reviews. Our students are always grateful for our super fast and helpful support.
Our tutorials take months of planning and execution. Everything you are taught has the sole purpose of giving you the best learning experience and the greatest transfer of knowledge possible. Simple, powerful & fun.
Jay Hales

(Tutor & Co-Founder of Born To Produce)

has produced in most genres over the last 20 years, as well as successfully DJ'ing across many countries throughout Europe. He writes music for TV companies and makes his own personal music in a wide range of genres.
His attention to detail, knowledge and clear teaching style make him the perfect person to learn your music production skills from. He is super approachable so feel free to get in contact with him and ask a question. He is also open to feedback and always looking for ways to improve and offer even more value for money.
Get in contact any time to give feedback, ask for help, or just say hello. Use the contact form HERE
OUR MOST POPULAR TUTORIALS