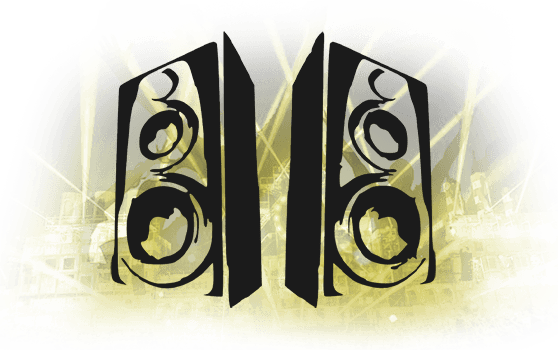 Festival EDM Tutorial
Take the next step on your journey and learn genre specific music production skills. Make a complete Festival EDM track from start to finish, and take the skills you learn with you, into your future projects.
Watch the course overview for a more in-depth look at what you'll get out of the course, and listen to the track you will make
What are you going to get out of it?
Greater Experience
Perhaps you have successfully completed one of our beginner tutorials, or you are looking for new challenges, and new ways to inspire your music. As long as you know your way around your chosen DAW, you will be able to soak up all the ideas and music production experience given in this course.
A Higher Level Of Music Production Skills
These any DAW 'start to finish' tutorials are full of more advanced music production techniques, that will help you discover new producer skills. This unique style of teaching means you learn music production in a linear fashion, just like it works in real life. As you are learning every step of the song creation process, it naturally gives you the ability to finish more tracks.
Fresh Inspiration
In this course you'll gain many inspiring ways to help you make your own music, including the steps required to get you there. Everything from beautiful chord progressions, inspiring melodies, to creating your own original EDM leads. The possibilities are endless and you'll go away with a load of easy to repeat ideas that you can use in your own tracks.
Reward
If you have already completed one of our beginner tutorials you will know, there is nothing quite like the satisfaction felt when you complete a song. Going from the basics of creating a beat, creating a melody, arranging your track into a full song, learning to create the elements of your track, and mixing all of it together is something YOU WILL achieve on this course.
Check out the first 4 lessons of the course...
Module 1 - The Drop
In this Festival EDM tutorial, you're going to learn how to make a super-energetic track, from start to finish. In this first Module, you'll get started with 'The Drop' which is the main section, and the most important part of the track (think 'hands in the air' moment). You'll learn how to design the main lead sound yourself, after bringing in a kick and snare.
We use an incredible (and completely FREE) synthesizer called 'Vital'. Available for all platforms and all DAW's. Please download this kick-ass free VST to enjoy this tutorial.
We make around 10 sounds in Vital from bass to pads to leads, all created from the ground up, so you'll learn sound design too. We also provide all the audio, midi, stems, and presets to make this as accessible as possible, no matter what DAW you are using.
Continuing with the drop section, you'll also learn how to layer up the lead sound with another to make it fatter and how to add appropriate sound FX to get that huge sounding festival vibe. Jay, your tutor also explains how and why we use reverb sends.
Module 2 - Melody & Chord Progression
Now that our main, energetic section is complete, this second module focuses on the lower energy section of the track, just before the drop and the build-up. Here we introduce the main melody (also used in the drop) to entice the listener. We do this in a subtle, low-key way. As you know, the melody plays a very important role in the track, as this is what draws a listener in the first place. The chord progression underneath is equally important and you'll learn how to create these both in the Vital synth. In addition to this, you'll learn some basic music theory to help embellish the chords further, so they're more interesting. Jay will also teach you how to automate the frequency cutoff in both Vital and in your DAW, and also how to automate vibrato to add character to the long melody note at the end of the phrase.
Module 3 - Build Up Section
Great song structure is very important when it comes to creating that essential tension and release, that keeps a listener engaged with your music. Jay devotes a full lesson teaching you what makes great song structure and how you can use the tension and release (or push and pull) of the different sections to tell a story that will keep the listener engaged and want to listen to your track time and time again.
So, with that in mind we now start working together on the build up section. We need to get from the low energy section to the full energy 'drop' section. This involves bending notes upwards, layering the leads, adding snare rolls, clap fills and a whole host of other FX designed to build tension in our EDM track.
Module 4 - The Intro
Continuing with our song structure theme, you'll now learn how to program an intro section which can vary in length depending on, if it's a radio edit or a full club track. Building up the track slowly in this genre is important and we use a mixture of already made sounds, along with some new percussion elements. Again, we make full use of automation for interest and song structure purposes and you learn what makes a DJ friendly intro and outro.
Module 5 - 2nd Half Of The Track
The main bulk of the track is done now and you've learned some basic mixing skills along the way. To finish off the arrangement, we need to program the 2nd half of the track, but this time with some important variations. This is so the listener doesn't get bored with the exact same melody, sounds and feel. This is an interesting one as you'll learn what types of sounds to add in, what elements to vary and by how much, and basically you'll get 'one up' on the other producers that don't bother with these techniques. We've mentioned before just how important song structure is, and this is another important part of it. We'll also add in some different sound FX in this module to help tie our different sections together.
Module 6 - Mixing & Mastering
In the final module, you will learn the basic but essential skills needed to make sure all your future mixes are as easy and effortless as possible. Once you understand these important guidelines, you will see a vast improvement in your own productions.
Watch and follow along as we go through and mix the entire track, learning all about the various techniques and why and when to use them in your own mixes. You'll be given a tried and tested approach to mixing, which has been gained by your tutor over 20 years or so and by the end of it you'll feel a lot more confident in your own mixing prowess.
Master skills such as group mixing, compression, EQ, reverb, saturation. Also, in addition to this, you'll learn how to choose the right sounds in the first place, thinking about timbre, rhythm and frequency balance.
Lastly, you'll learn how to master your track with your DAW's stock plugins and again you'll be given tips from years of experience.
So to recap, you'll make a complete and professional track, from absolutely nothing to the final mix and master, with full step-by-step instruction throughout. The value for money in this course is second to none.
ONWARDS!
We hope the first 4 lessons were helpful. If you want to continue to learn music production in this style, and finish the track you have started, please click the button and gain access to the remaining 27 lessons (over 4 hours) of Festival EDM, music production gold dust.
By making a commitment to yourself and taking a further step on your journey to become a better music producer, you are also supporting us, and enabling us to keep making these in-depth tutorials that help thousands of fellow earthlings around the world become better music producers like you.
Instant Download

Any DAW compatible*

Only basic plugins and FREE instruments used

Email support (less than 24 hour response time)

All audio, MIDI, and presets are provided
* Requires you know your way around your DAW of choice (not for complete beginners)
Jay Hales

(Tutor & Co-Founder of Born To Produce)

has produced in most genres over the last 20 years, as well as successfully DJ'ing across many countries throughout Europe. He writes music for TV companies and makes his own personal music in a wide range of genres.
His attention to detail, knowledge and clear teaching style make him the perfect person to learn your music production skills from. He is super approachable so feel free to get in contact with him and ask a question. He is also open to feedback and always looking for ways to improve and offer even more value for money.
Get in contact any time to give feedback, ask for help, or just say hello. Use the contact form HERE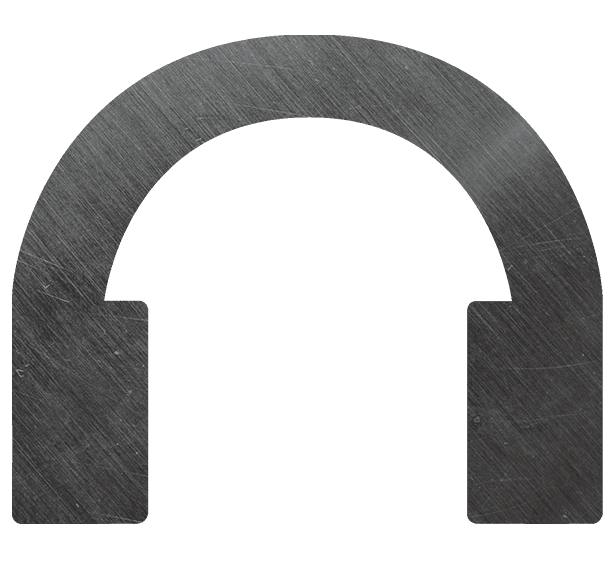 Why learn from Born To Produce

?
We have been refining the start to finish music production tutorial for over 8 years. In that time we've helped thousands of students become better producers. We put our hearts and souls into each and every tutorial, which is why we get such great reviews. Our students are always grateful for our super fast and helpful support.
Our tutorials take months of planning and execution. Everything you are taught has the sole purpose of giving you the best learning experience and the greatest transfer of knowledge possible. Simple, powerful & fun.
OUR MOST POPULAR TUTORIALS