ABLETON TECH HOUSE START TO FINISH
ABLETON TECH HOUSE START TO FINISH
ABLETON TECH HOUSE START TO FINISH
Ableton Tech House 'Watch along' Tutorial
Learn to make Tech House in Ableton Live, by watching a pro Tech House producer make a complete track from start to finish. Throughout the tutorial you will be taught everything about Ableton and music production you need to make your own Tech House tracks.
Watch the course overview for a more in-depth look at what you'll get out of the course, and listen to the track you will learn about
How does this course work?
This course was made to be watched, rather than have you follow along and make the track yourself. This course wil provide many insights into how Ableton works, and many music production techniques that you can use in your own productions. There are a number of 'third party' instruments & plugins used in this course - Don't worry if you do not have them; this course should be seen as a way to inspire you and help you build on your existing knowledge of Ableton & music production.
In this course you'll gain many inspiring ways to help you make your own music, including the steps required to get you there. Everything from coming up with melodies, to chopping up loops to creating your own original beats. The possibilities are endless and you'll go away with a load of easy to repeat ideas that you can use in your own tracks. Not only that, but you learn them in a linear fashion, which is the same as when you work on projects in the real world. This approach is far more effective than traditional training methods.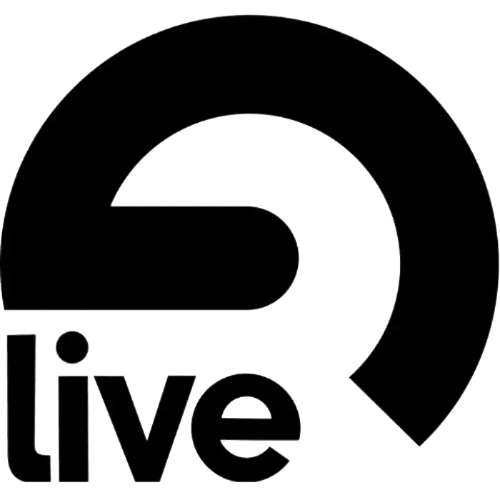 The reason we get great reviews...
Ableton Live is an incredibly powerful DAW, capable of the highest level of professional music production and live performance. In order to learn it, you need a tutorial with the same level of professionalism, and a teacher who is passionate about helping you become a better producer.
Our tutorials take months of planning and execution. Everything you are taught has the sole purpose of giving you the best learning experience and the greatest transfer of knowledge possible. Simple, powerful & fun.
Expect to learn from a real world professional Tech House music producer!
This class is aimed to music producers who know their way around Digital Audio Workstation fairly well and can quickly and easily navigate around the Software.

I'm not going to waste time explaining how compression or EQ works I assume you should know this already.

I have a decade of experience in the music industry, regularly releasing music on labels like Hot Fuss, Force Of Habit, Low Ceiling, Stashed Music and more, as well as performing in various venues around UK including some of the capital's leading venues like EGG London, E1 and The Box Soho, I know what works in a club and what gets picked up by labels. So, In this class I'm going to teach you how to build a solid track from scratch, layer by layer as quickly as possible to show you how simple it is to make a Beatport charting track.
I will take you through the whole process from blank canvas to creating unique kick drum, synthesizing an original bass line, adding completely customizable clap, adding a whole load of drum sounds to fill high frequencies of the track, creating and processing a synth hook, arranging all elements into a complete track, on top of which adding and processing original vocals and filling the track with FX sounds. Once the track is complete I will show you how I mix it. And the last step of the whole process which is mastering to get the track to the loudness standards of a modern sound.

You will see for yourself how easy it is to create a Beatport charting ready for a club play track.
With 4+ hours of exclusive videos, you'll get to see an artist at work, showing you entire process of producing a tune from absolute scratch. Featuring a beautiful blend of sound design, layering and advanced music production techniques this class is perfect for producers new and old.

My aim for this class to help, inspire and guide you on your own journey creating your own original music and to show you that you don't need an expensive gear or complicated techniques to write music that breaks charts.
ONWARDS!
If you want to to learn music production in Ableton Live and, please click the button and gain access to the course (over 4 hours) of Ableton and music production gold dust.
By making a commitment to yourself and taking a further step on your journey to become a better music producer, you are also supporting us, and enabling us to keep making these in-depth tutorials that help thousands of fellow earthlings around the world become better music producers like you.
Instant Download

Yours to keep for life
Learn from a currently releasing, professional Tech House producer - Watch as he makes a track from start to finish
Probably the tallest DJ on earth, 6 foot and 9 inches in height and goes by the name MACROLEV. Based in London he has graduated Point Blank music school, where studied music production, recording, sound design, composition, arrangement, mixing, mastering and live performance. To help take his skills even further MACROLEV graduated from London Sound Academy's Elite DJ Course.
MACROLEV gradually working his way up in the industry by breaking regularly into Beatport charts and releasing music on labels like Stashed Music, Baikonur Recordings, Vivifier Records and more as well as mixing and mastering music for other artists. Worth saying that he also hosts a weekly show on YouTube and Mixcloud called MACROSOUNDS featuring hottest dance music from around the globe.
Get in contact any time to give feedback, ask for help, or just say hello. Use the contact form HERE
OUR MOST POPULAR TUTORIALS