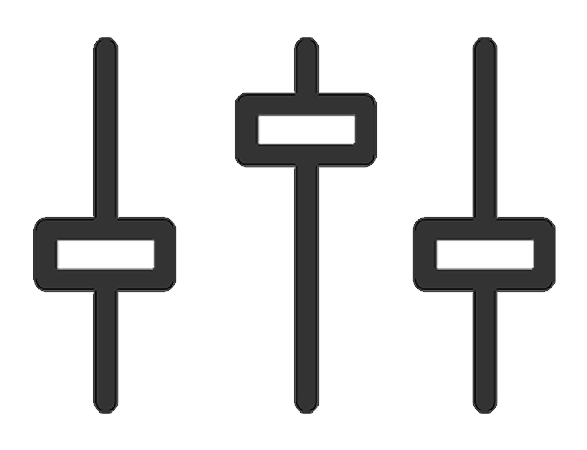 EDM Drums Tutorial
On this 5 hour EDM Drums Programming Masterclass, you will learn everything you need to successfully create, program and process electronic drums to make them explode out of your mix!
Transform your EDM drum mixes today.
Watch the course overview for a more in-depth look at what you'll get out of the course
25 Lessons - 5 hours - Any DAW
This course is for advanced beginners and intermediates
What are you going to get out of it?
Greater Experience
Perhaps you have successfully completed one of our beginner tutorials, or you are looking to take your music production skills to the next level. These any DAW Masterclass tutorials have all the knowledge you need in order for you to bring your mixes, recordings, vocals, drums and arrangements to life.
A Higher Level Of Music Production Skills
These any DAW Masterclass tutorials are full of more advanced music production techniques, that will help you discover new producer skills. All these tutorials are made so you can jump to any specific skill or technique in the lessons, that you may be having difficulty with, and find a solution that is easy to follow and implement in your own projects.
Fresh Inspiration
In this course you'll gain many inspiring ways to help you make your own music, including the steps required to get you there. Everything from polished mixes to creative ideas to help inspire you. The possibilities are endless and you'll go away with a load of easy to repeat ideas that you can use in your own tracks.
Reward From Your Own Abilities
If you have already completed one of our beginner tutorials you will know, there is nothing quite like the satisfaction felt when you complete a song. These Masterclass music production tutorials will help you make your own songs sound much more professional, much cleaner and more creative.
Check out these free lessons from the course...
ONWARDS!
We hope the free lessons were helpful. If you want to continue to learn mixing EDM Drums skills, please click the button and gain access to the remaining 22 lessons (over 4 hours) of EDM Drums & music production gold dust.
By making a commitment to yourself and taking a further step on your journey to become a better music producer, you are also supporting us, and enabling us to keep making these in-depth tutorials that help thousands of fellow earthlings around the world become better music producers like you.
Instant Download

Any DAW compatible*

Email support (less than 24 hour response time)

This course is for advanced beginners and intermediates
* Requires you know at least the basics of your DAW of choice (not for totally new beginners)
Module 1 - Kick Fundamentals & Synthesis
To kick off the course, your tutor Jay discusses the pros and cons of using drum samples as opposed to making your own unique kick. During this first module, you'll learn many fundamentals, such as the 3 main parts that make up a kick. With this knowledge you can start to shape and personalise your kick drums which is essential to creating unique productions.
Next we move onto identifying the fundamental frequency of a kick so it can be tuned to your track - very important! A lot of producers skip this part.
You'll also learn how to shape your kick exactly to your requirements by using the amplitude and pitch envelopes, and how this affects the snap, body and sub to create different kicks for different genres.
Jay explains best practices using sampler tracks and how to use the latest technology available by loop selling sites, such as tempo and pitch syncing the samples so they play along with your track, before you've even purchased them.
Module 2 - Layering Drums
Module 2 is all about making your drums stand out and sound bigger / fatter, by layering different samples together. You'll learn many techniques for layering and how to tune the layered drums together whilst looking out for the common pitfalls.
You'll learn the importance of attack, tail and width to help gel your samples together whilst making them fatter, without phasing and frequency clash issues. Discover how to layer kicks, snares, hats and shakers from a basic level and then using more obscure sounds after that, to achieve that unique sound.
Jay also teaches how to use duplicate channels for stereo width, and pitching and panning techniques to make the drums 'pop'.
Module 3 - Transient Shaping
Transient shaping is when you alter the ADSR of the audio sample. Why do this? Jay shows you why. Learn how to use the dynamic stock plugins available in most DAWs to shape your drum sounds and make them fit perfectly into your track. For example, does your snare need more attack? Is the kick tail too long and flabby? If you skip this stage it's like trying to put a square peg into a circular hole.
Jay also demonstrates EQ, gating and compression techniques to further make the drum sounds more punchy, tighter and cut through the mix. You'll also learn how to take things one step further with multi-band envelope shapers.
Module 4

- Making Beats
In this 4th Module you'll learn in detail the typical drum placements and drum sounds used in popular genres such as House, Techno, Trance and Drum and Bass. Watch and follow along if you like and make these beats yourself. All audio samples used are included in the download file.
In addition, you'll learn to add things like ghost hats / snares to create extra rhythm with similar tonality to the rest of your beat. Discover the importance of humanizing your beats to make your groove sound real and natural. The processing required to make these drums 'pop' is covered in the next module.
Module 5 - Processing Beats
Continuing with our beat making from the previous module, we now take our made beats and professionally mix the individual sounds together before treating them with Bus / Group processing. The genres mixed in detail are House, Techno and Drum & Bass. Different techniques are used in each genre to pass along as much useful information as possible.
You'll learn how to use several layers of compression and saturation in series, to get the beats glued together and sound more cohesive. Learn secrets such as how to add deeper rhythm to an element by using delay and increase the stereo width or how to tighten up a shaker with a gate or how to avoid muddy reverb on your drum group. The list goes on...using parallel processing for pure crunch, adding modulation, using the latest plugins (free and paid for) etc. etc. You will love this!
Module 6 - Essential Extras
To finish off this huge course, you'll learn some more fundamental skills in drum programming and mixing. For example, learn how to create your own unique drum fills with Jay's quick and clever method. Why not just pull in fills and loops from packs? To be unique! You need to create your own production sound.
Learn how to create your own completely unique drum loops by cutting different loops together. Discover the best practices when programming in a long snare roll i.e. how to make it interesting and create tension. Learn how to 'beat trace'. Beat tracing is a way to copy the pattern of another beat and replace the sounds with your own. So if your preferred genre is not covered in Modules 4 and 5 (such as Trap) then Jay shows you how to beat trace a Trap loop. This method can be applied to any genre.
The course finishes off with a handy lesson on using external Drum controllers (Akai MPD218) and a final checklist and recap on everything you've learned.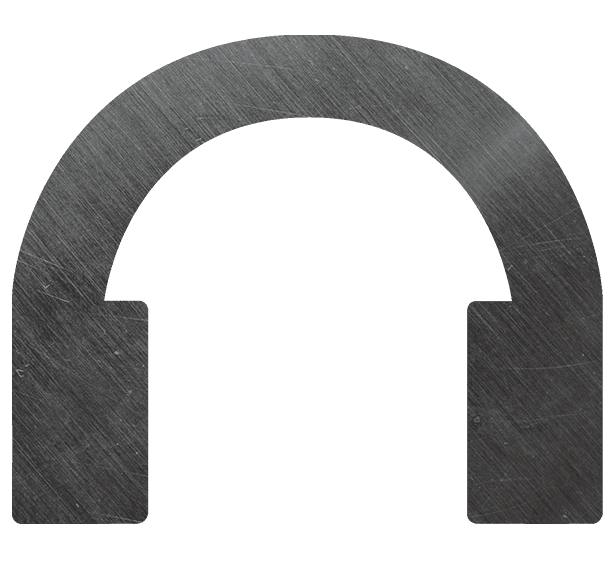 Why learn from Born To Produce

?
We have been refining the start to finish music production tutorial for over 8 years. In that time we've helped thousands of students become better producers. We put our hearts and souls into each and every tutorial, which is why we get such great reviews. Our students are always grateful for our super fast and helpful support.
Our tutorials take months of planning and execution. Everything you are taught has the sole purpose of giving you the best learning experience and the greatest transfer of knowledge possible. Simple, powerful & fun.
Jay Hales

(Tutor & Co-Founder of Born To Produce)

has produced in most genres over the last 20 years, as well as successfully DJ'ing across many countries throughout Europe. He writes music for TV companies and makes his own personal music in a wide range of genres.
His attention to detail, knowledge and clear teaching style make him the perfect person to learn your music production skills from. He is super approachable so feel free to get in contact with him and ask a question. He is also open to feedback and always looking for ways to improve and offer even more value for money.
Get in contact any time to give feedback, ask for help, or just say hello. Use the contact form HERE
OUR MOST POPULAR TUTORIALS