INTRO INTO SOUNDTRACKS & COMPOSING
INTRO INTO SOUNDTRACKS & COMPOSING
INTRO INTO SOUNDTRACKS & COMPOSING
Soundtrack & Composer Tutorial
Do you want to score epic soundtrack music for films and video games? Compose finished, polished, triumphant orchestral compositions that sweep emotions to new heights?
Watch the course overview for a more in-depth look at what you'll get out of the course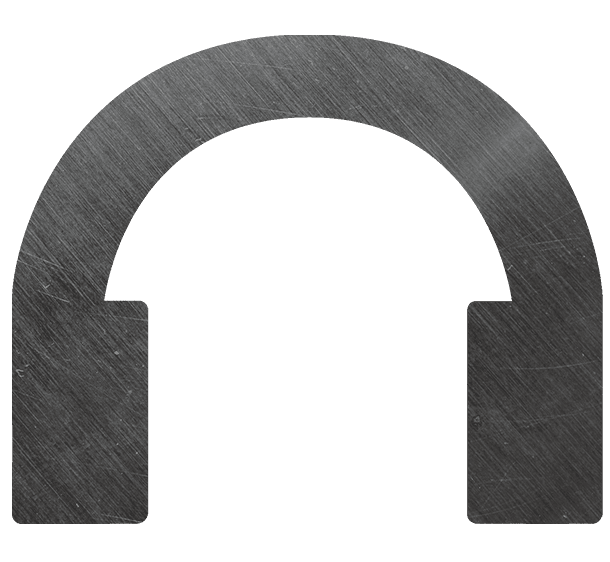 The reason we get great reviews...
FL Studio is an incredibly powerful DAW, capable of the highest level of professional music production. In order to learn it, you need a tutorial with the same level of professionalism, and a teacher who is passionate about helping you become a better producer.
Our tutorials take months of planning and execution. Everything you are taught has the sole purpose of giving you the best learning experience and the greatest transfer of knowledge possible. Simple, powerful & fun.
How does this course work?
This course was made to be watched, rather than have you follow along and make the track yourself. It is meant to act as an intro into the massive topic of creating soundtracks, and composing. It will provide all the info you need to get started, and gives you some inspirational ways to get composing your own music.
See the 'Course Details' section below for more info.
In this course you'll gain many inspiring ways to help you make your own music, including the steps required to get you there. The possibilities are endless and you'll go away with a load of easy to repeat ideas that you can use in your own projects.
Although some of this course was recorded in FL Studio, you can learn the skills and techniques, no matter what DAW you use.
ONWARDS!
If you want to learn music production in FL Studio, please click the button and gain access to all 25 lessons of FL Studio and music production gold dust.
By making a commitment to yourself and taking a further step on your journey to become a better music producer, you are also supporting us, and enabling us to keep making these in-depth tutorials that help thousands of fellow earthlings around the world become better music producers like you.
Instant Download

Made in FL, but is ANY DAW compatible

Email support (less than 24 hour response time)

Yours to keep for life
About This Class
Do you want to score epic soundtrack music for films and video games? Compose finished, polished, triumphant orchestral compositions that sweep emotions to new heights?
For the first time, you can harness the full power of an orchestra at your fingertips with the push of a few buttons.
What do you need to get started?
No prior music background is required for this course. This course will cover from complete beginner all the way to advanced techniques.
You don't need to know how to make music or play an instrument (although it helps)
You just need a desire to create, experiment, and find joy in making music. It's now possible to learn all the tricks and tools to become a soundtrack composer from the comfort of your own home. You don't need to shell out thousands of dollars for a professional studio or degree to learn to score soundtracks. Everything you need can be done from home on your computer and this course will show you how.
Who is the target audience?
Anyone who wants to compose music for soundtracks no matter what level of technical skill or musical background.

Musicians and composers who want to see how music theory can actually be applied in real life scenarios. This is not a course about memorizing random music theory, its a course about inventing music.

Film Directors and Game Designers who want orchestral music for their games.
Have fun, experiment, and make lots of music. See you inside!
THIS COURSE WILL SHOW YOU HOW TO:
-Use a digital audio workstation to score soundtracks for films and video games

-Apply music theory (the practical stuff you can actually use. With a focus on how to use it rather than memorizing).

-Themes

-Motifs

-Leitmotifs

-Scales

-Modes

-Develop musical ideas from out of thin air. No more music writers block

-How to make scary music

-Orchestrate using software

-Arrange for string instruments

-Create realistic orchestral strings using software

-Create realistic orchestral piano using software

-Create realistic orchestral percussion using software

-Improvise bass guitar melodies

-Score trailers

-Export music from software for musicians to understand and play

-The basics of reading and writing music (only what you need)

-Prepare for working with the film director and game designer

-And much much more…
I SHARE ALL MY SECRETS IN THIS COURSE
These are the techniques I use every day as a film composer and music producer. The tricks and tips I teach are used to create professional level music compositions.
Chester Sky:
Producer,
Tutor,
Entrepreneur,
Composer.
Get in contact any time to give feedback, ask for help, or just say hello. Use the contact form HERE
OUR MOST POPULAR TUTORIALS
Is this taught in Cubase?

Hi there, the DAW used is FL Studio but it really doesn't matter as the focus is on chord progressions and melodies etc and not the DAW itself. If you're familiar with Cubase, this will be no trouble to you. We have Cubase beginner courses if you're not familiar.