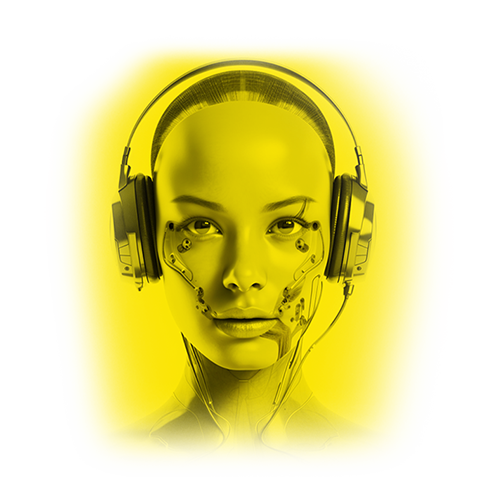 Melodic Techno Tutorial
Take the next step on your journey and learn genre specific music production skills. Make a complete Melodic Techno track from start to finish, and take the skills you learn with you, into your future projects.
Watch the course overview for a more in-depth look at what you'll get out of the course, and listen to the track you will make
What are you going to get out of it?
Greater Experience
Perhaps you have successfully completed one of our beginner tutorials, or you are looking for new challenges, and new ways to inspire your music. As long as you know your way around your chosen DAW, you will be able to soak up all the ideas and music production experience given in this course.
A Higher Level Of Music Production Skills
These any DAW 'start to finish' tutorials are full of more advanced music production techniques, that will help you discover new producer skills. This unique style of teaching means you learn music production in a linear fashion, just like it works in real life. As you are learning every step of the song creation process, it naturally gives you the ability to finish more tracks.
Fresh Inspiration
In this course you'll gain many inspiring ways to help you make your own music, including the steps required to get you there. Everything from inspiring melodies, to creating your own original Melodic Techno elements. The possibilities are endless and you'll go away with a load of easy to repeat ideas that you can use in your own tracks.
Reward
If you have already completed one of our beginner tutorials you will know, there is nothing quite like the satisfaction felt when you complete a song. Going from the basics of creating a beat, creating a melody, arranging your track into a full song, learning to create the elements of your track, and mixing all of it together is something YOU WILL achieve on this course.
Check out the first 3 lessons of the course...
Module 1 - Melody & Percussion
Your tutor Demis kicks things off with programming the main melody of the track. You'll learn about finding a scale and staying within it to create interesting melodies. As you progress, you'll tweak the timing &quantize, and experiment with octave shifts to further embellish the characteristics and produce a more human feel. Demis will also show adding in different bass notes to add different types of emotion. We then move onto the important percussion, which helps drive the track along with energy and rhythm. You'll be slicing up loops, adding groove with volume shapers and much more.
As with all of Demis's productions, lots of EQ and compression are used to tidy / clean the sound and make elements fit better within the mix. This is a laborious but necessary process throughout music production but so worth it to finish up with a professional mix.
Module 2 - Low End
We cannot explain to you the importance of getting the low end right in a genre like techno. It is the main difference between an amateur and a pro production. Demis demonstrates how to sculpt the kick and bass together so they work in harmony, and provide the hugely important, energetic low end. Get this wrong and you'll have a weak sounding kick, and a bass that doesn't deliver, (a disaster!) especially in a club environment.
Module 3 - Supporting Layers
Now that you have the main melody, driving percussion and energetic low end sorted in your production, it's now time to add more elements. Demis shows you how to add a typical lead, pad and arpeggiator. The free synth Vital is used and you'll get to see how these sounds are created. Demis also uses an array of other free plugins (EQ, compression, tape saturation etc) to fine-tune these sounds so they fit cleanly into our mix. Using these free plugins means anyone with any DAW can follow along and make the track themselves.
Module 4 - Sound Structure
It's not just about the quality of the mix though, the structure (or arrangement) of the track is also important as this is what keeps the listener engaged for the duration of the song. Learn how to create different sections at the right times to create a push / pull effect with tension and release. Demis will show you how to take the energy down and up for those all important breakdowns and builds in this genre.
Module 5 - FX
The main elements of the track are complete now and you've learned how to choose / create and mix sounds as you go. We now need to blend our different sections together (from the structure module) and create more ups and downs in the energy level. We can do this by adding effects, such as risers, sweeps, large hall kicks and downfalls. Watch and follow along as Demis creates some of these in Vital, and in addition to this, manipulate some samples (provided) with filters, EQ, compression, volume shaping, tape saturation and more.
Module 6 - Mixing & Mastering
In the final module, you'll get to grips with mixing and mastering the track. A lot of the mixing is done but there are always little problems that need addressing once you've had a few days break from the track. You'll learn what to look for and how to fix it. Demis will also demonstrate the importance of having constantly evolving sounds and this is achieved with automation. Filter cut-off, EQ, distortion, note length and many more parameters are automated to achieve an ever changing melodic techno track.
In this tutorial series, Demis uses the 'pink noise' method to balance all the different elements in our track. Don't worry if you're not sure what this is, it's all explained and demonstrated and you'll be able to add yet another skill to your reportoire and achieve effortless mixes.
ONWARDS!
We hope the first 3 lessons were helpful. If you want to continue to learn music production in this style, and finish the track you have started, please click the button and gain access to the remaining 16 lessons (over 3 hours) of Melodic Techno, music production gold dust.
By making a commitment to yourself and taking a further step on your journey to become a better music producer, you are also supporting us, and enabling us to keep making these in-depth tutorials that help thousands of fellow earthlings around the world become better music producers like you.
Instant Download

Any DAW compatible*

Only basic plugins and FREE instruments used

Email support (less than 24 hour response time)

All audio, MIDI, and presets are provided in the tutorial download
* Requires you know your way around your DAW of choice (not for complete beginners)
Demis Hellen (professional producer, tutor & DJ) has been making tunes for over 20 years and has been teaching for the last 9 of them, on Youtube and in one on one sessions. Demis's main genre of choice is Trance, but he has produced in many genres over the years, from progressive house to orchestral.
Demis has mastered many DAW's over his career, from Ejay, Ableton Live, Cubase, and more. He produces better at night when there are no distractions, and bad or good days, his advice is to always produce some music, because that idea you had may one day become a masterpiece.
Get in contact any time to give feedback, ask for help, or just say hello. Use the contact form HERE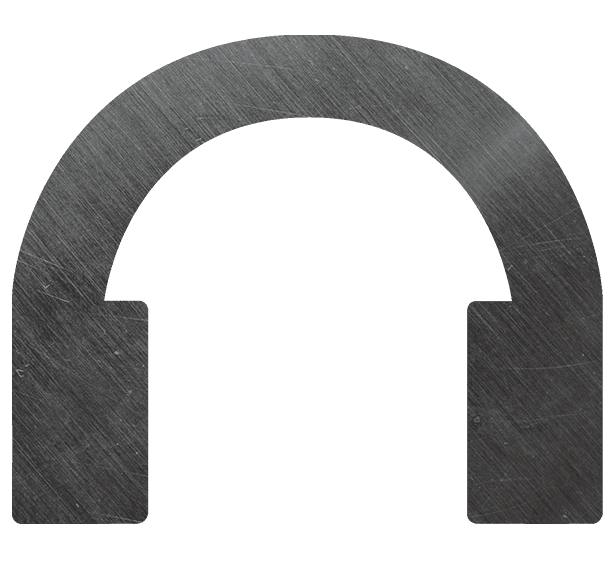 Why learn from Born To Produce

?
We have been refining the start to finish music production tutorial for over 8 years. In that time we've helped thousands of students become better producers. We put our hearts and souls into each and every tutorial, which is why we get such great reviews. Our students are always grateful for our super fast and helpful support.
Our tutorials take months of planning and execution. Everything you are taught has the sole purpose of giving you the best learning experience and the greatest transfer of knowledge possible. Simple, powerful & fun.
OUR MOST POPULAR TUTORIALS
QUESTIONS & ANSWERS
Have a Question?
Be the first to ask a question about this.
Ask a Question